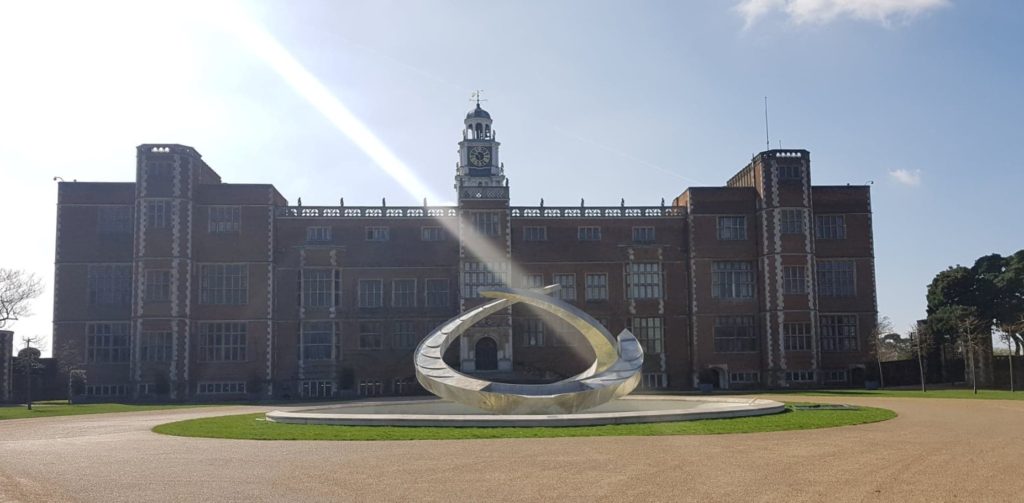 On the 24th March 2019, a fantastic day was had at Dogs & Daffs – Charity Dog Walk and Fun Dog Show, held within the stunning grounds of Hatfield House.
It only seems like yesterday since we last catered for Dogs & Daffs Fundraising Team, and what an amazing day we all had again! The weather wasn't too dissimilar to last year, but slightly warmer which was an added bonus. Many Dogs of all breeds arrived in droves, to take part in this popular, and rapidly growing charity event, where there's four exclusive mapped-out walks set within the beautiful grounds of Hatfield House, along with numerous brightly coloured obstacle courses for your pet to take part in, lots of pet stalls, Barbe-Kew's outstanding locally sourced food, and of course, not forgetting our crepes and waffles to sweeten your day! Again the entire Dogs and Daffs Team did an amazing job, and managed to raise a staggering £8,300 for Digswell Place Group RDA (Riding for Disabled Association); a much loved charity that provides therapy, and builds confidence in people with disabilities, through riding ponies and horses. I believe this year's charity event was even greater than last year, so well done to everyone that took part, and for your kind generosity, which will have a huge impact on improving the lives of others. Thank you to all the pooch owners that took part in this exceptional day, along with your outstandingly well-behaved dogs and pups, and to Hatfield Army Cadets, who helped the day run smoothly.
We look forward to seeing you all again next year.