It's not everyday, you get the chance to cater for one of the biggest British thriller series of all time, currently being filmed in the UK.
We were thrilled for Killing Eve to contact us directly, asking us to travel to West London Studios to cook our sweet & savoury crepes for the cast and crew of series 3 . The weather was outstanding, and the jaw-dropping TV series team were a delight to meet and cook for.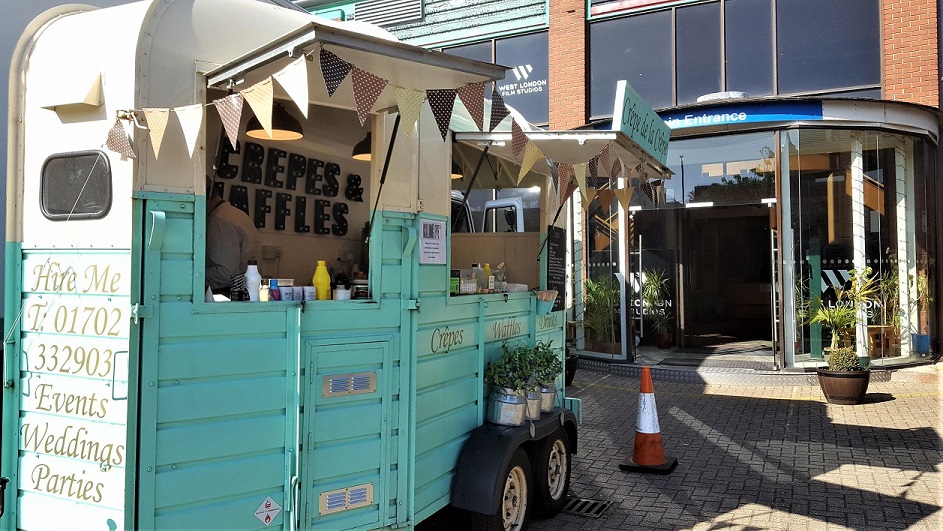 Killing Eve hit our screens in the UK back in September 2018, and has since become extremely successful in both the United States and the United Kingdom, claiming several accolades, including British Academy Television Award for Best Drama Series and British Academy Television Awards.
The cast and crew of Killing Eve are now off to Romania to continue their filming for series 3. We wish you all the best, and hope to cross paths with you again.