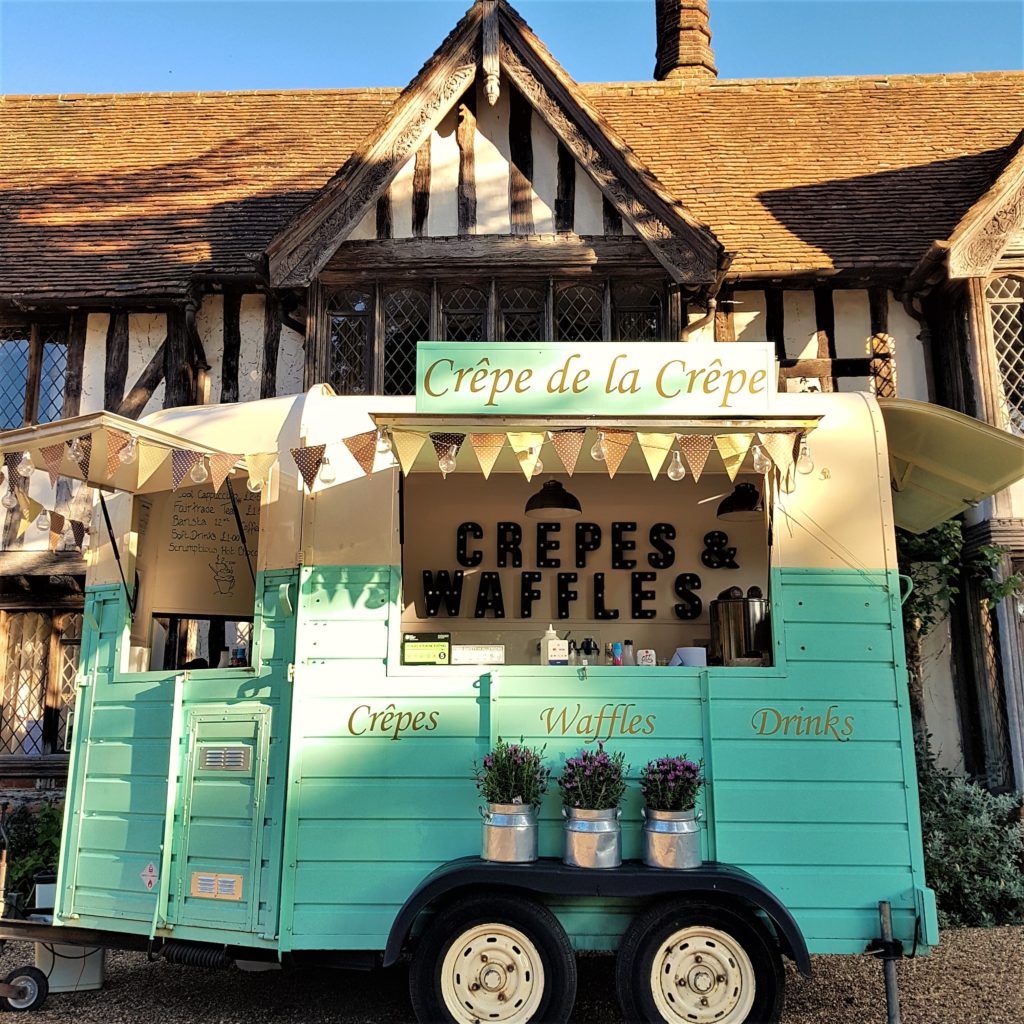 Crêpe de la Crêpe have taken great pleasure in catering on-set for film productions, with our sweet and savoury crêpes, and freshly baked Belgian waffles and refreshments.
We provide a professional and friendly catering service, where your food requirements are our upmost priority. We understand the need for efficient catering, which is fresh, tasty and brings a smile to your team.
Our French crepes, are a fantastic alternative to your usual catering, providing you with cooked-to-order food, with an array of sweet and savoury fillings, ranging from our indulgent rocky road, to our popular margherita.
As well as our tasty treats, we are able to provide you with our hot drinks menu, making us an ideal, all-round catering unit.
Crêpe de la Crêpe recently catered for the cast and crew of : BAFTA 2020 biggest film awards winner '1917'

2020: Warner Bros. 'The Batman' movie

2019: 1917

2019: Killing Eve 3

2018: Private War

2018: The Little Stranger