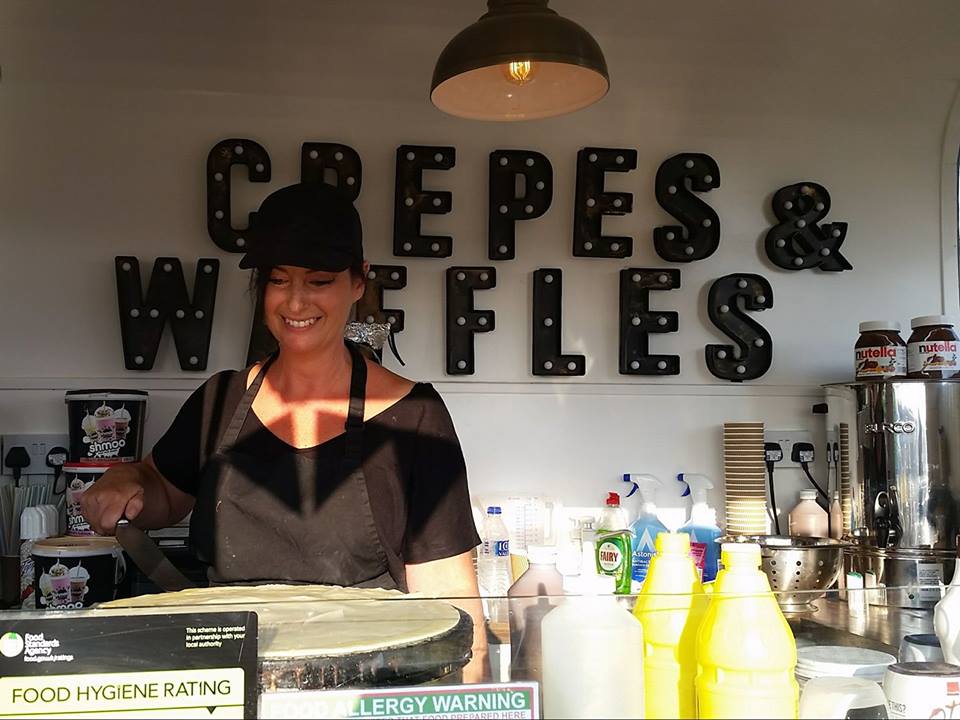 Welcome back to Crêpe de la Crêpe latest blog!
It's been a while since we last posted, so please accept my apologies as we have been so busy during the summer months exhibiting with our crêperie at many family orientated festivals, seeing thousands of people attend where our crêpe mix was literally flying 😉. We also served at some incredible car shows, including the well-known 'The Warren Classic and Supercar Show', where this year saw over 10,000 people attend, and 'The Battlesbridge Car Show' where there was jive dancing and live retro bands. We were also very privileged to cater at many vintage fayres, private birthdays and wedding events, all of which were a delight to cook for. Well I'm just grabbing some time now before it's all go again with the Christmas fayres and lights switch on looming, check-out our Events Page to see where we'll be next, and to come join us in the Christmas spirit at some great Christmas events happening near you.
Events include the lights switch-on in local Towns across Essex, and exciting Christmas Fayres which are being held in Schools, community halls and private venues. They are all worth checking out for some festive fun, and to grab those unique Christmas gifts for that special someone, as well as tasting some culinary delights (including some delicious French Crêpes and large Belgian waffles, might I add). Christmas events give you the chance to enjoy some fun filled family time, where you can visit the big man himself 'Father Christmas', plus get the opportunity to purchase some individually hand-crafted gifts that you wouldn't find anywhere else. I love nothing more (other than a holiday in Barbados) than sipping my warmed mulled wine, watching the sparkling lights whilst smelling the delicious aroma of many street foods, and a chance to browse over gifts at brightly decorated Christmas stalls whilst listening to our favourite seasonal carols.
We hope to see you at these Christmas events soon!